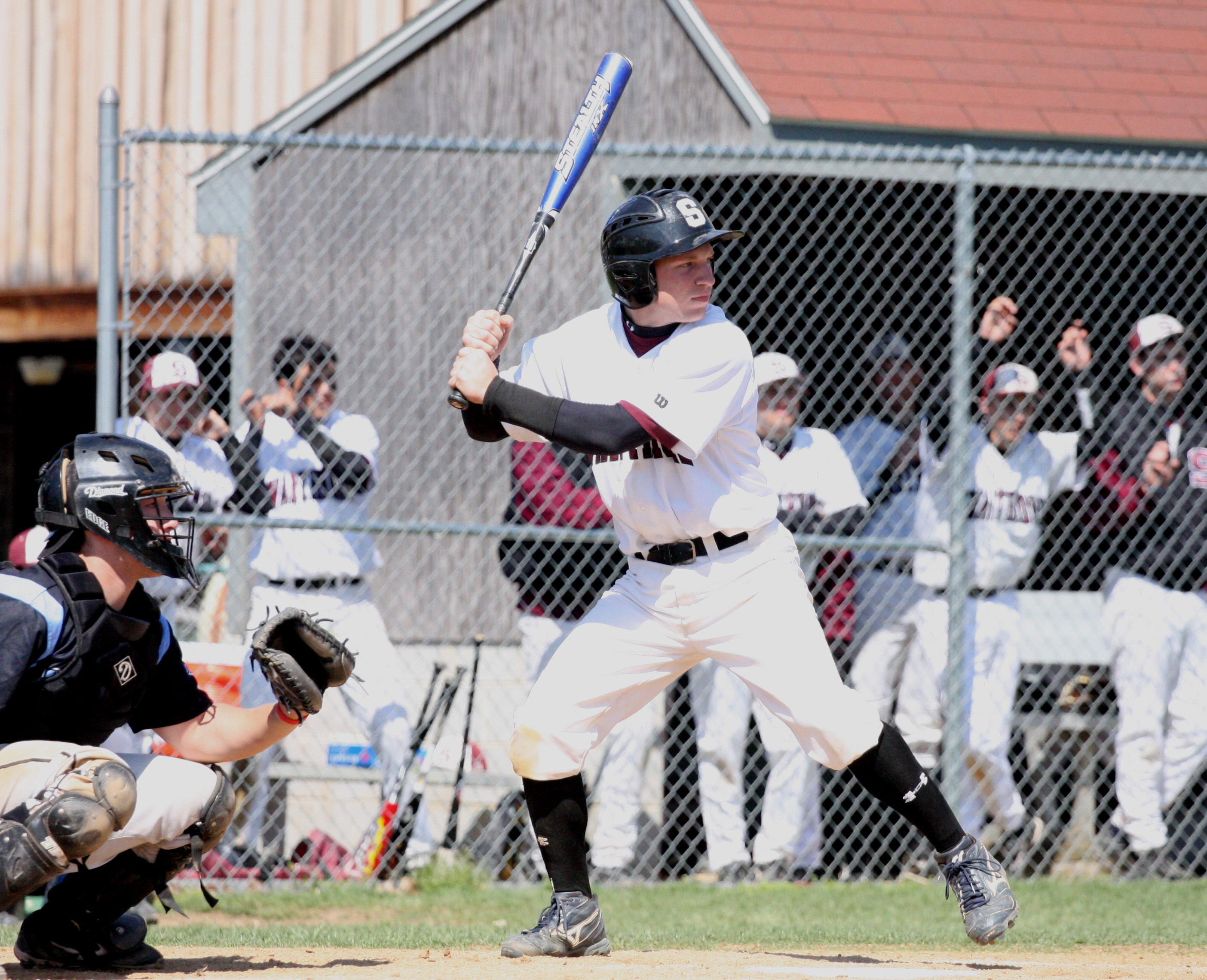 What a weekend this promises to be! It's final four weekend in college hoops ... major league baseball opens on Sunday night ... and children overload on chocolate delivered in grass-covered baskets. It also promises to be a great weekend weather-wise for our region, so we hope to see you out at one of these key contests.
Swarthmore at Johns Hopkins (Baseball)
That's right ... take a minute and read again ... Swarthmore at Hopkins. The Garnet (4-1 CC, 12-7) is just a half-game off the pace in the Conference set by the Blue Jays (4-0, 15-3). Hopkins has won 19 straight in the series since a 6-3 win by Swarthmore along Crum Creek in 2000. The Garnet's last win in Baltimore was in 1999 (4-1). The two teams are 1-2 in team batting average in Conference games with JHU hitting .417 and Swat .355.
Ursinus at Franklin & Marshall (Women's Lacrosse)
The surprising Bears (2-0, 6-2) travel to Lancaster to take on defending national champion Diplomats (2-0, 6-1) in a showdown of CC unbeatens. F&M has won seven straight in the series and has not lost at home to Ursinus since the 2001 season (13-12, OT). Blake Hargest leads the Dips in scoring (21-21-42), while Meredith Lussier tops the goal scoring list with 22. Elizabeth Cannon heads the Ursinus scoring chart (16-12-28).
Haverford at Dickinson (Women's Lacrosse)
Another tilt between two Conference contenders takes place in Carlisle between the Fords (1-1, 8-1) and the Red Devils (2-0, 5-1). Dickinson has won six consecutive games in the series and has not lost to Haverford at home since 2000 (20-10). Jessie Clark has played well in net for the Devils (8.50 GAA). Josie Ferri leads the Ford attack with 30-15-45.