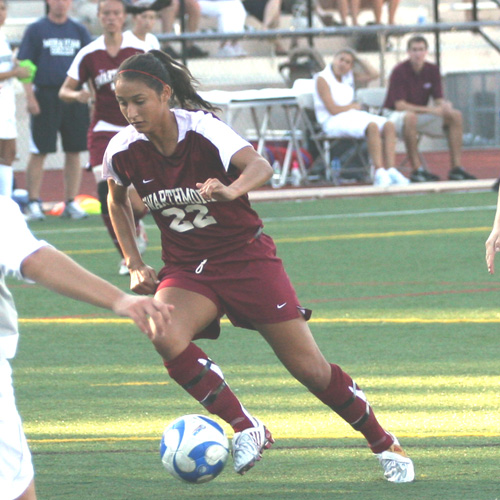 The first weekend of the fall brings more tropical weather and important Conference games that will have playoff implications come November, when the heavy rains will hopefully stop.
Dickinson at Ursinus (Field Hockey)
The sixth-ranked Bears (3-0, 5-1) have put 10+ goals on the board in three of their six games. The test should be more difficult Saturday, as the Red Devils (0-0, 4-3) come to Collegeville for their CC opener. Dickinson has a win over then-ranked #4 Lebanon Valley to its credit and only lost by one goal (2-1) last season in Carlisle. UC's Jennie Moore (12) and Jen Hooven (11) have combined for 23 goals through six games. DC's Amanda West has an 84.0 save percentage.
Dickinson at Swarthmore (Men's Soccer)
The 23rd ranked Red Devils (1-0, 6-2) travel to the Philly area to take on the Garnet (0-1, 5-2-1), who has been ranked as high as #11 this season. It should be a battle of strong defenses, as Dickinson has allowed just seven goals this season, while Swarthmore has permitted just five. The Garnet is 3-0-2 against the Devils in their last five meetings and has not surrendered a goal to Dickinson since 2003.
Swarthmore at Johns Hopkins (Women's Soccer)
The Garnet (1-0, 5-1) and the seventh-ranked Blue Jays (1-0, 5-0-2) meet in a match that could determine the site for the Conference tournament in early November. Swarthmore already has taken down one top-10 team this season, upsetting then #1 TCNJ, 4-3, on Sept. 17. Hopkins and Swarthmore are 2-3 in the CC in goals scored and 1-2 in goals allowed. The Jays are 15-1-1 all-time against the Garnet with wins in their last five meetings, including the last two by 1-0 counts.